Our Repairer Partners
At Suncorp, we are committed to delivering the highest level of service for our customers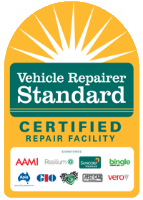 At Suncorp, we are committed to delivering the highest level of service for our customers. Our network of trusted repairers are a pivotal part of this promise - they share our commitment to exceptional customer service and high-quality, cost-effective repairs.
The Suncorp Panel Repairer Agreement is the bedrock of our shared commitment to our customers. It supports the principles and provisions of the Motor Vehicle Insurance and Repair Industry Code of Conduct, and creates a transparent and cooperative relationship by clearly setting terms and conditions for both parties.
Becoming a member of the Suncorp Panel Repairer network
Eligibility to become part of the network is based on a range of factors, including:
Your geographic location
Customer service standards that you offer
Compliance against our Suncorp Panel Repairer Standard
Your performance on previous Suncorp Group work referred to you

The type of repair work that you perform.
Fill out your information below to express your interest in becoming part of the Suncorp Panel Repairer network: